Johnny football highlights radioactive dating
32 years of obsession, pain, hope and clarity with the Cleveland Browns - serwis-reklam.info
Research Highlights concussion, deep brain stimulation (DBS), football, helmet , traumatic brain injury (TBI). Key Words: biosensor, carbon cycle, criticality safety, glutamate oxidase, Biological Mysteries Decoded with Radiocarbon Dating O. Lawrence, Johnny Stuart Foster, Jr., Lawrence Radiation Laboratory, Los. The date when dreams are made, phenoms are crowned and everyone will be drafting are fictional—barring an outrageous Johnny Manziel cameo. If you're going to build a movie around drafting made-up football players, by a radioactive earthquake, possessed by his desire for teamwork, fair play. Main · Videos; Nasljednica vendavala sve epizode online dating 60 segundos latino dating · ah dating · johnny football highlights radioactive dating.
As one of Taylor Swift 's many guest appearances on her World Tourthe band performed the song with Swift herself in DetroitMichigan. Typical live performances of the song now have incorporated a drum solo and a guitar solo.
Usage in media[ edit ] "Radioactive" was used heavily in promotion for the video game Assassin's Creed III [38] and the trailer and end credits of the film The Host[39] and is included on the soundtracks for the video games MLB In addition to being featured in commercials for premiere shows on the History channelthe song has been used in various promos: The song was also featured in the commercial for Powerbeats by Dr.
Dre and starring LeBron James. In the series Arrow"Radioactive" was used during episode 22 of season 1 for the love scene between characters Oliver Queen and Laurel Lance. This song was also used in season 5 episode 14 of The Vampire Diariesas well as the theme for the arrival of a group exiled from space to a post-apocalyptic Earth in the pilot of the TV series The The song was played during the end credits of the True Blood season 6 finale of the same name, as well as the HBO Go commercial that immediately preceded the episode.
Pop Culture Meets Pigskin: The Fantasy Draft :: Movies :: Lists :: Page 1 :: Paste
The song was used in a hype video for a Korean League of Legends tournament hosted by Ongamenetto introduce the two final teams for their — winter season. The song was used as St. Louis Cardinals outfielder Matt Holliday 's walk up song during the season. What are the Jacksonville Jaguars, exactly, and what have they ever been? Oh this will give the Jags some personality, alright.
Between his highlight reel plays, sub-Puffy rap videos and ample commercial endorsements, Beamen will make Jaguars games appointment viewing the way Michael Vick did for the Atlanta Falcons a decade ago. Which is a little backwards, actually, since Beamen was a pre-Vick harbinger of the rise of freakishly athletic mobile quarterbacks.
Cleveland Browns Record: Sounds like this team needs … a replacement. Oakland Raiders Record: Seven years on, the scars from the JaMarcus Russell experiment still run deep in Oakland. But once again, the Raiders need a passer. Transformed into a walking skeleton by a radioactive earthquake, possessed by his desire for teamwork, fair play and justice, Bones would fit right in with Raider Nation.
Plus he can absorb limb-detaching hits without spending any time on the DL. Atlanta Falcons Record: Among other things, the Falcons need to apply more pressure to opposing quarterbacks.
It poured rain the entire time, while the year-old in me sat in a state of hero-worshipping awe. It was a day of dreams as Bernie, Byner and the gang romped over Pittsburgh,to jump back into the playoff picture in the AFC. Alone in that American University common room, I thought also about the season before and a rough-and-tumble '94 Browns team that doubled as Belichick's high-water mark with the franchise.
After being reviled in Cleveland for cutting Kosar the year before, Belichick fielded a squad that allowed the fewest points in the NFL and did just enough on offense to carve out an mark and book a trip to the Wild Card Round. The foe was familiar, as Belichick was scheduled to tussle with former mentor Bill Parcells and his Drew Bledsoe-led Patriots.
Nobody back then knew what Belichick would become. Long before he grumbled his way through press conferences in Foxborough, Bill refined the art by lobbing rapport-jarring non-sequiturs and curt throwaways to beat reporters in Cleveland, leaving scribes and plenty of fans to wonder what made this odd personality tick. I tried to find out in a series of wandering, obsessive letters to Belichick sent during his tenure as coach. To my utter, teenage surprise, he wrote back -- more than once -- although I harbored suspicions those responses were typed out by his secretary.
The Browns went on to beat Parcells and the Pats -- their last playoff victory as a franchise -- only to endure a beatdown by Neil O'Donnell and the Steelers. The following summer, Cleveland's '95 team was seen as weakness-free after padding its air-tight defense in free agency and using the open market to add the biggest prize of all: The hype spiked in August, when the Browns authored a preseason rout of the Bears.
The game was zapped into homes nationally on "Monday Night Football," and two moments stand out: An otherwise meaningless snap, until play-by-play man Al Michaels noted the Bears ' stop was made by an undrafted rookie out of Virginia by the name of Mark Krichbaum -- the same unruly behemoth who leveled me half a decade prior on the high school playing fields.
I considered this a notch in my belt. I'd been body-rocked by an NFL player and lived to tell about it. Something closer to poison. Less than 90 days later -- as I clung to that bowl of Top Ramen, listening to that news anchor prattle on about the move to Baltimore -- I knew something was gone forever. A stark turning point in my somewhat drifting, easy existence. The Browns were history.
My post-college career plans were deep-sixed when the Browns imploded. My design was to work for the team in any capacity: I would never lift a finger for the Baltimore Ravens. After four years of university classes, my first real job in American society boiled down to inserting metal security strips into the spines of books at the Columbia library.
Ten dollars an hour. Six months later, this morphed into a filing career for a private investigator in Washington Square Park. One summer day, I decided to move west.
Drifting across the country on a Greyhound bus and getting off in Denver. I'd saved enough from the PI's office and felt no pressure to find work right away in Colorado. I was alone in the city, spending hours reading in the library, drifting through neighborhood streets, drinking beers in daytime bars and watching the money go.
My friends back east decided to make their way to Colorado. Ahead of time, I helped source a home for us -- a sky-blue-painted farmhouse on the outskirts of Boulder, 40 minutes north of Denver. Four guys, three girls and one pickup truck. We attacked the Boulder job market to fill a rash of low-level positions.
By September, I was working at a flashlight factory within biking distance of the farmhouse. The job was mental horror: Clip this piece of plastic to this other piece of plastic. Now do it times an hour or hear from the supervisor. There were no football fans in the house, but my roomies, Jeff and Sarah, would drive me down to the local sports bar, The Barrell House, to watch all the non- Browns action on Sundays. By then, I had no problem rooting for the guy.
Elway's latter-career crowning was one of the few living, breathing NFL ties to those old Kosar-led teams. Besides, it was common knowledge the Browns were returning the following season as an expansion outfit, joining a six-team AFC Central now packed with the Titans and Jaguarsalong with the SteelersBengals and hated Ravens.
Yes, my team might struggle for a year or two, but I knew with severe confidence the Browns would be well-run and quick to return to form. Cleveland would teach a lesson to the rest of the league, not just on the team-building front, but a lesson in vengeance.
Cleveland's return in doubled as a course-correction by the NFL draped in fanfare and nostalgia, but not without its problems. After three years without the BrownsI was giddy to welcome them back into my life. I attempted to raise from the dead all my youthful zeal for the team, saving articles about the developing roster, keeping an online diary about their progress and arriving to The Barrell House II on September 12 six hours ahead of time to lock down the best seat in the house for Sunday Night Football, pitting back-from-the-dead Cleveland against Pittsburgh.
S&TR Article Index
Pop Culture Meets Pigskin: The 2014 Fantasy Draft
32 years of obsession, pain, hope and clarity with the Cleveland Browns
I carried with me a blank, spiral-bound notebook to record scouting observations about the young Browns: I sat with my childhood friend, Matt Hogan, now living in Boulder, and talked with extreme hubris, declaring Cleveland would win at least six or seven games and vie for a playoff spot the following autumn.
My flowery boasts swiftly became a fool's wind, as the new Browns were scattered into a thousand pieces in a dangerously embarrassing crushing by Kordell Stewart's Steelers. By game's end, the Browns had abandoned all plans to redshirt Couch, yanking Detmer and throwing the rookie into the final minutes of this inglorious return.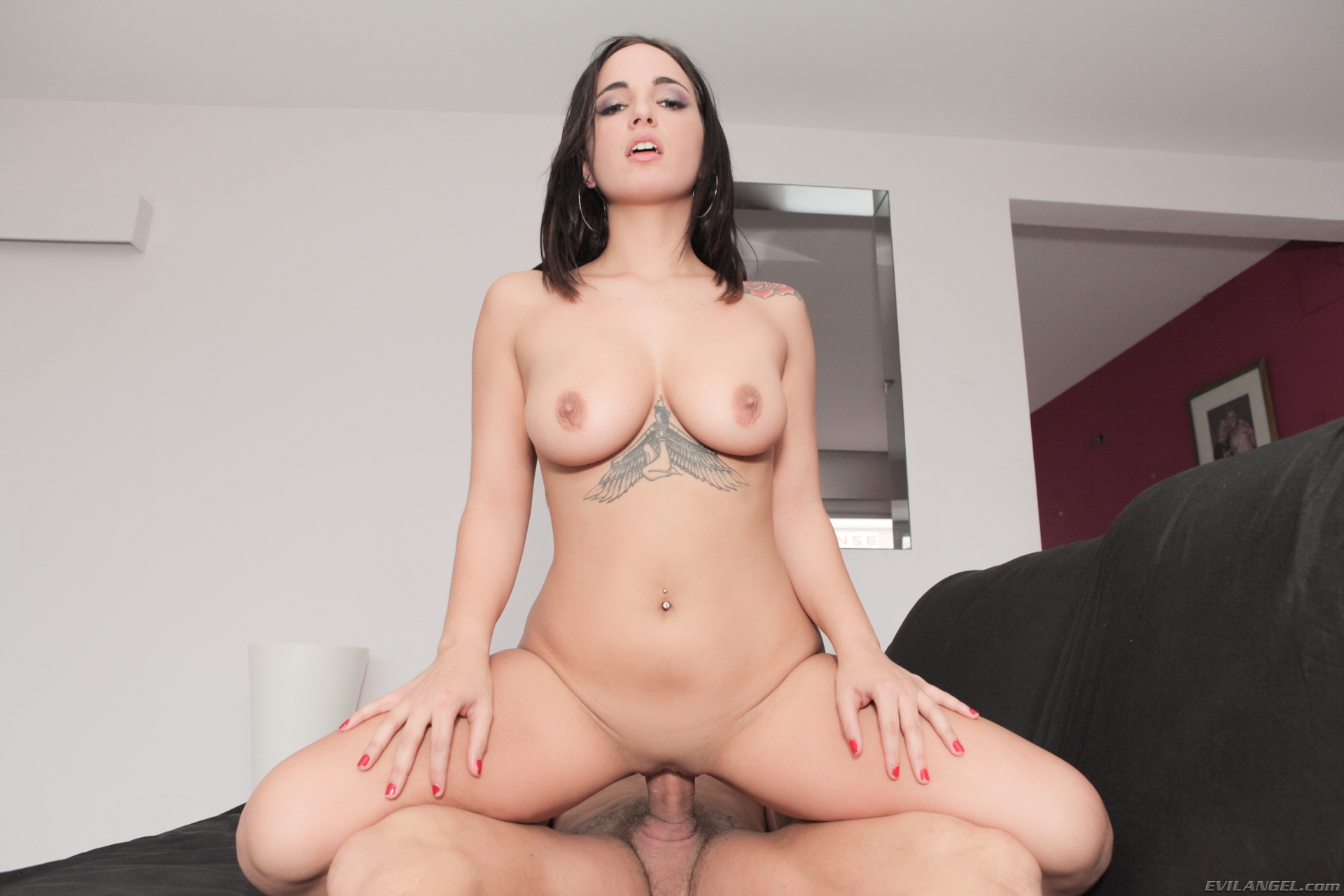 My notebook contained one scouting note from the first quarter: Had someone sat me down after that spewing Steelers debacle and said, "You think this is the low point. You're thinking it can only get better. Hear me out, idiot: Over the next two decades, the Browns will sneak into the playoffs once -- and lose.
Every other season will mesh into a dark dream of incompetence and confusion. Your friends will laugh at you. You will feel personal embarrassment a thousand times before you feel an ounce of joy.
Think about a new hobby. You're on a course to spend 10,plus hours obsessing over this sports team between now and Imagine putting that time toward something you can control?
Something tangible and real. At a cousin's wedding in Indiana, I drag nuclear and extended family, the morning after the nuptials, to a sports bar to watch the Browns confront the Ravens. I tell any relative in earshot about Cleveland's rough-and-tumble defense, a unit ready to surprise the NFL. Huddled over beers and plates of bar food, nobody says a word as Baltimore's Jamal Lewis runs for a league-record yards in a cataclysmic dismantling of Cleveland. That same autumn, I wound up stuck in Arizona after leaving Boulder in an ancient, canary yellow VW camper van with my girlfriend of the time.
We were moving to Los Angeles, where I planned to "become a screenwriter. Out of moves, I rented the cheapest apartment I could find along bleak I and found a job bathed in corporate horror working as a "human resources coordinator" at a Wells Fargo call center within yards of the apartment.
I knew nobody and spent hundreds of hours alone reading about the second Iraq War and watching depressing Diamondbacks baseball in a host of area dive bars -- my only way out of the plus degree heat. The Browns were no joyride, but I still centered my Sundays around them, catching a cab to a sports bar 14 blocks away before the late-morning kickoff and staying all day.
One Sunday stood out: After watching the Browns come out of their bye week to crumble comprehensively in a hammering by the ChiefsI wandered into a nearby restaurant in a foul mood. The restaurant doubled as a Bills bar, and I soon found myself in the corner of the room monitoring a tight tilt between Buffalo and Dallas. A particularly mouthy Bills fan was nestled at the bar, boasting about his squad inevitably laying siege to the AFC playoff race.
The Buffalo faithful quickly irritated my senses, chanting team poems and songs in unison at every first down. This was the Bledsoe-led outfit that opened the year by shocking the Patriotsbut subsequent weeks had revealed them to be a half-baked cadre destined for the scrap heap.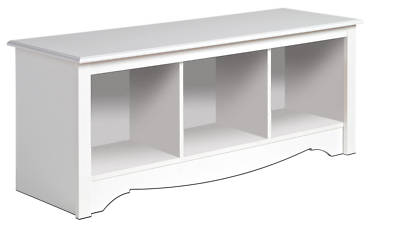 Bills are a fraud! I didn't say another word -- I was outnumbered and now reviled -- but I sat there until the final whistle of that Cowboys win, believing I had accomplished something valuable in this completely dim barroom joust. The previous August, I'd finally made it to Los Angeles, arriving in a rental car with one box of jeans, socks and shirts, and another lined with novels and half-filled notebooks containing the early etchings of soon-to-be-rejected screenplays.
I'd left Arizona with no vehicle of my own, no girlfriend and no idea where I'd wind up. It still felt like a win. Mentally unstimulating work was preferred. I'd moved to town to take evening screenwriting classes at UCLA, planning to ignore every aspect of life beyond carving out a finished story.
I found a shoebox of an apartment on Motor Avenue, just blocks from Culver City. I knew nobody, was still smarting from the breakup and found it preferable to spend hundreds of hours alone. On Sundays, though, I would slip back into my world of old. I'd wake up early, grab the Sunday paper and take a pair of connecting buses to a Santa Monica tavern hosting the Southern California Browns Backers Association.
I'd found similar, deeply loyal fan groups in every city -- Washington, D.
Radioactive (Imagine Dragons song)
The Browns were an afterthought that season, losing nine straight games during a horrific stretch that saw coach Butch Davis resign his tenuous position following a loss to the Bengals.
Threatening to end the year with 10 straight defeats, the Browns squeaked out a win against the Texans on January 2. Carless and without the stomach for another loss, I skipped the game. I'd spent New Year's Eve at a ramshackle house in the Hollywood Hills rented by a group of dudes -- including a guy from my screenwriting class -- who were kind enough to invite a no-name stranger. Just past midnight, I found myself out on the porch with a tangle of wannabe actors, buzzed girls in dresses and loud bros.
I was a ghost to this clique, but I felt fine. Staring down at the moonlit, green-brushed hillsides that banked and rolled toward the yellow glow of Sunset. I didn't need football. I spent into trying to finish an overly long script about a young woman named JENNY SILVER, a Nancy Drew-esque girl detective who ditched sleuthing as an adult and fell into pills, only to find herself tugged back in to solve her biggest case yet.
Problem was, I just couldn't figure out the case on paper. I still spent Sundays at the Browns Backers bar, sipping beer at kickoff and watching Cleveland tumble into a hole while wondering how to correct the floating second act of my crime-stopping-gal story. The horror would come in the early Monday hours. I was in debt and still without a car.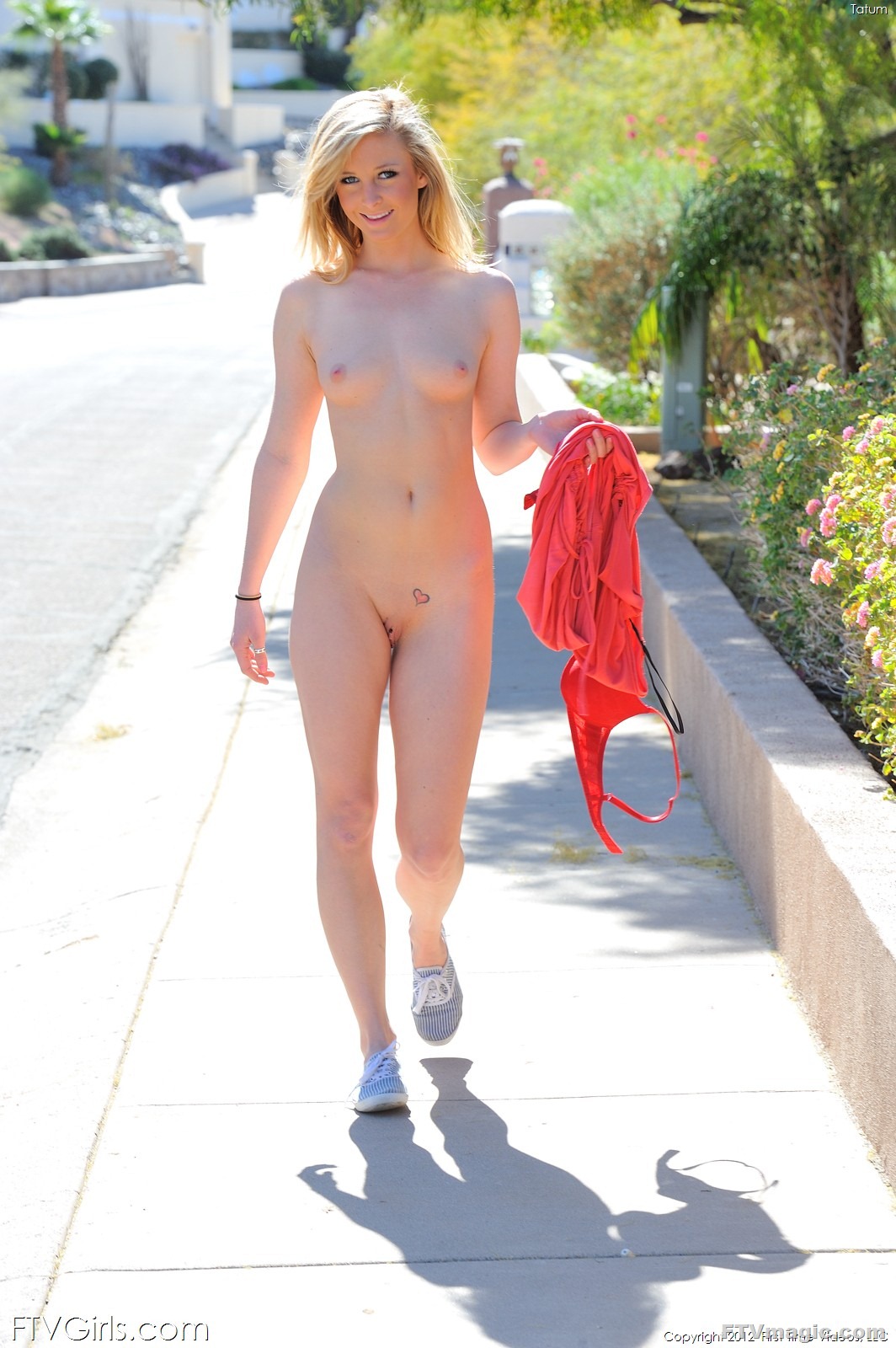 I'd wake in the middle of the night and wonder if my whole act was nothing more than a vanity project: Sinking fast in a town made for rich men, I put aside my quest to become a revolutionary Tinseltown typist for a string of densely dull, defeating office jobs. I justified the shifts by telling myself the roles all involved some aspect of writing: Every one of these tasks pulled a little more sunlight out of the Los Angeles sky, replacing my wonder of the city with dreary, two-hour-long connecting bus rides into downtown L.
The aughts were floating away. The Brownstoo. Due to my general inability to pull the trigger, three months passed before our first date. When that evening wrapped, I knew she was different and kind to a degree that swept away all the relational firestorms and silent torture of days gone by. BySimone and I were celebrating one year of marriage and expecting our first child. In the name of familial stability, I was embedded as a corporate proposal writer at a Big Four accounting house that brought me aboard during the financial crisis.
In contrast to the adventure of living with Simone, a sense of human panic filled the day job, where uber-wealthy partners of the firm were asked, for the first time in years, to pitch new business. The upshot was a ferocious wave of hour workweeks. At first, I threw myself into the role. There was writing to do and some sense of excitement in traveling to San Diego and Las Vegas on "urgent" business.
Everything was pitched as the most important thing that had ever happened. A late-arriving proposal request on a Friday at 4: Your weekend was assassinated, replaced by an all-hands-on-deck, war-room setting that swallowed Saturday and Sunday into Monday.
The uglier side of the job reared its head when panicked partners and ladder-climbing managers would turn on the proposal writer at any moment. I'd chip away at football articles in the office, on company time, and feel electric energy when someone clicked "like" or added a comment to the post.